One of the biggest racing weekends of the year is coming up at Churchill Downs. Friday is Kentucky Oaks Day, and, in keeping with a tradition started several years ago, I'll offer race-by-race analysis, as well as a few multi-race exotics tickets once we get to the end. I think there are several live prices throughout the undercard races, and hopefully, we'll pad the bankroll heading into Kentucky Derby Day.
One note before we start: This analysis assumes all races carded for the turf stay there (there's a pretty good chance of rain Friday, though its potential effects on the Oaks Day card are unclear). If races get rained off the turf, those analyses (and any tickets containing those races) become obsolete.
Anyway, with all of that out of the way, let's take a look!
RACE #1: The opener drew a short field of six, and the likely favorite is #6 GO GOOGLE YOURSELF, who won nicely at Keeneland last time out and boasts a win over this surface. She's a logical favorite, and I'll use her in exotics with two others. #5 AMERICA'S TALE ran two huge races late last year before trying stakes company, and this level's probably where she wants to be.
I'll also throw in #2 TURBO SHAFT, who's 10-1 on the morning line. She won her first two dirt starts before a rough trip behind a very good filly last time out in a stakes race, and while this is her first dirt start around two turns, there's plenty of stamina in her pedigree, and she could sit a dream trip off of a lively pace.
RACE #2: TVG's Caleb Keller had it right when he said, "if a Chad Brown trainee beats you on turf, that's your fault." The barn is going great guns right now and saddles likely favorite #7 DABINETT, who debuted with a second-place finish at Keeneland. She's a must-use (at least defensively), and I'll also keep an eye on #9 PACHINKO, who makes her North American debut off a long layoff for trainer Brad Cox. Her pedigree says she wants distance, and she got it in France, where her last two starts came going 10 furlongs or longer. Any European getting Lasix for the first time is attractive (especially at 8-1 on the morning line), and the recent workouts indicate she's got some speed.
Those are my top two, and for exotics purposes, I'll also recommend #2 WILD N READY (who likely needed her most recent start at Keeneland) and #5 CHEEKY CHERUB (a big price with turf pedigree that tries grass for the first time).
RACE #3: This race may house a popular multi-race exotics single. That's #8 BUGLE NOTES, who will likely go off much shorter than his 5/2 morning line. He fetched $825,000 at auction back in 2016, and for good reason, as he's by Ghostzapper and out of a mare with a tremendous pedigree. He's worked very well at Palm Beach Downs, and this doesn't seem like the toughest maiden special weight event in the world. I can't get past him on top.
If you're looking for horses to use underneath, first-time starters #5 ENCINITAS and #10 SHARKY'S LEDGER could have some talent. Encinitas is out of a mare whose dam also produced the speedy Smoke Glacken, while Sharky's Ledger is a half to Grade 2 winner Private Vow and could be a contender despite probably wanting more distance.
RACE #4: This turf route strikes me as a "single or use as many as you can" kind of race. #11 KRAMPUS is the morning line favorite, and justifiably so given his record, but the post is not encouraging. If he's compromised by a wide trip, the race becomes wide-open. I think Ian Wilkes holds a pretty strong hand here, as he saddles 10-1 shots #4 FIFTH TITLE and #5 THATCHER STREET. The former is at his best on this turf course and ran well off the bench last time out, while the latter drops down in class and has plenty of tactical speed, which could give him a perfect trip in a race that doesn't seem to have much pace signed on.
RACE #5: Stakes action commences here in the Grade 2 Eight Belles, which has drawn some talented 3-year-old fillies. It's apparent there's a lot of speed signed on, and for that reason, #6 GAS STATION SUSHI seems like the most logical winner. She came back running in last month's Grade 3 Beaumont at Keeneland, and this race could have a similar setup to that event. The other appealing option from a pace standpoint is #3 MIA MISCHIEF, who showed she didn't necessarily need the lead last time out at Oaklawn Park. She's run well here in the past, and she could get first run turning for home.
RACE #6: This is the first Grade 1 of the weekend. It's the La Troienne for older fillies and mares, and #3 ABEL TASMAN will likely be a heavy favorite. I'll use her, but I don't think she's a cinch. This isn't the long-term goal for these connections, and she may need a race given that we haven't seen her since the Breeders' Cup Distaff.
I think the must-use in this race is #8 MARTINI GLASS, who has gotten quite good over the past year. Remember when some "racing fans" tried to knock Songbird for only beating Martini Glass by a length in last year's Grade 1 Delaware Handicap? Since then, this mare has won two graded stakes races and placed second in another Grade 1. She's 6-1 on the morning line, and I think she's got a big chance to spring the upset.
RACE #7: I'll take a bit of a stand in the Turf Sprint, where I'm not crazy about the two morning line favorites. #7 VISION PERFECT ran a big one last time out, but that was at Gulfstream, a much different turf course than what he'll see Friday, and #9 BUCCHERO draws poorly and may have developed a bit of a hanging habit. Of the two, I prefer the latter, since there's a more consistent body of work there, but he'll be more of a defensive use than anything else.
My top pick is #1 DELECTATION, who gets Lasix for the first time off a long layoff for new trainer Wesley Ward. She's a three-time Group 3 winner overseas, and her then-connections thought enough of her to try her in a pair of Group 1 events against some of Europe's best horses. I would be thrilled if we got the 6-1 morning line price.
Additionally, while I don't think he can win, I'm intrigued by the presence of #4 RISER, and I think he's a must-use on the bottom of your exacta and trifecta tickets. He hasn't run since September, he's never raced outside of the Pacific time zone, his lone race on turf was a dud…and he shows up on Oaks Day to run against a good group of turf sprinters? My thinking is that he's probably going very well, and I doubt astute horseman Blaine Wright would ship in solely to see the sights.
RACE #8: We'll kick off a Pick Four with the Grade 2 Alysheba, and I'm against a few horses that may take money. #4 BACKYARD HEAVEN ran a gigantic number last time out at Aqueduct, but that wasn't a great field he beat, and I think he's a bounce candidate. Additionally, #5 HOPPERTUNITY, while a hard-knocking horse every smart racing fan would love to own, may have lost a step off of his top form, and I think he'll be overbet.
My top two, in order, are #3 ALWAYS DREAMING and #1 GOOD SAMARITAN. Always Dreaming hasn't won since last year's Kentucky Derby, but I actually thought his return was OK. He was close to a solid pace in the Grade 2 Gulfstream Park Mile and did well to hang on for second in a race that was likely shorter than he wants to go (he's 0-for-3 in one-turn events). Improvement is logical second off the bench, and the return to a two-turn route of ground is a big, big plus. Meanwhile, if you draw lines through every 10-furlong race Good Samaritan has run, his record suddenly looks much, much better. It's possible he may be best at this type of trip, and while the likely pace scenario doesn't necessarily work in his favor, it won't surprise me if he's a few lengths closer to the pace than usual.
Finally, on wider exotics tickets, I'll also use #8 AWESOME SLEW. I'm not crazy about him going two turns, but he always seems to run well, and his usual 98-102 Beyer Speed Figure (a span he's hit in every start for more than a year) would likely put him right there if he can stretch out effectively.
RACE #9: Paging Churchill Downs: Why are you throwing an allowance into a Pick Four ending with the Kentucky Oaks? How hard would it be to put together an all-stakes Pick Four? I know the semantics of why tracks do this (perhaps the weather forecast played a role), but as a player, it's incredibly frustrating, and from a marketing standpoint, wouldn't it be easier to sell an all-stakes Pick Four? Swap this 10-horse field with the 11-horse Turf Sprint, and you've got a heck of a sequence, even with a heavy chalk in the third leg (more on her later).
OK, now that we've got that out of the way, I think this is a race where you could go many different directions. #2 ELECTRIC FOREST will probably be favored off of a solid debut win at Keeneland. She did it the right way, rating off of a fast pace before kicking home. If she steps forward, she'll be tough. If she doesn't, it's anyone's race, and I'll focus on a few prices.
#1 SAINTS' GIRL won two in a row before trying two turns last time out. She didn't have a chance that day given the rough trip she had, but she's back at a one-turn route here, which should be a big help. If you can forgive the last-out effort, 10-1 seems like too big a price, especially given the presence of Florent Geroux. Another 10-1 shot that interests me is #3 C P QUALITY, who overcame some trouble in her debut win at Oaklawn Park. She showed talent in the mornings leading up to that race, the local work since then is solid, and it's worth noting that Gary Stevens has signed on to ride.
RACE #10: If she runs here, #11 RUSHING FALL may be the shortest-priced horse of the day, and for good reason. She's 4-for-4 and has never really been tested, and while the post is less than ideal, it would likely take significant improvement from another horse in the Grade 3 Edgewood to knock her off. However, if Rushing Fall steps forward in her second start off the bench (which Chad Brown trainees often do), then I firmly believe the race is for second money. She is also entered in Saturday's Grade 2 American Turf, though, and if she scratches, this race suddenly becomes wide open (and my Pick Four ticket goes out the window!).
If you're looking for a price to throw into the exotics underneath (or a price to key in the event of Rushing Fall's possible scratch), consider #7 TOINETTE, who has improved with every start to this point in her young career. She won at this distance last time out and has shown a strong turn of foot, which should help since there appears to be some speed signed on.
RACE #11: This is the main event. It's the Grade 1 Kentucky Oaks, and if you're looking for a price, well…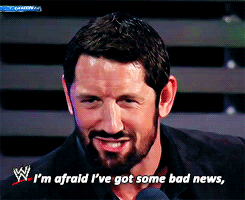 Simply put, I'll be stunned if a horse other than #10 MIDNIGHT BISOU or #14 MONOMOY GIRL wins this race. They seem head and shoulders above their fellow 3-year-old fillies, and these are the two I'll be keying in on in multi-race exotics (specifically the Oaks/Derby double, where I'd advise using three or four Derby horses and playing the fewer combinations for more money). Of the two, I prefer Midnight Bisou given the likely race shape, and I'll be pretty happy if we get 5/2 come post time.
It's tough to recommend a longshot as anything other than exotics filler, but the 30-1 bomb I'm a bit intrigued by is #6 KELLY'S HUMOR. I think you can toss her races two and three back, as she had a rough trip in the Grade 1 Alcibiades and likely had some sort of medical mishap in the Grade 2 Golden Rod since we didn't see her from then until April. She came back running in the Grade 3 Beaumont, and if the race falls apart (a possibility given that the riders of Monomoy Girl, #3 CLASSY ACT, #8 HEAVENHASMYNIKKI, and #9 TAKE CHARGE PAULA will all likely gun it out of the gate), I think she could get a piece of it at a big price.
PICK FOUR TICKETS
$0.50 Pick Four: Race #2
R2: 2,5,7,9
R3: 8
R4: 1,4,5,11
R5: 1,3,5,6
64 Bets, $32
This is built around Bugle Notes, and hopefully we can get a price or two home elsewhere to make this pay a bit. I spread a bit in the third and fourth legs to include "B horses" #1 KEEP QUIET (R4) and both #1 AMY'S CHALLENGE and #5 TALK VEUVE TO ME (R5).
$0.50 Pick Four: Race #4
R4: 1,2,4,5,6,8,11,12
R5: 3,6
R6: 3,8
R7: 1,9
64 Bets, $32
I added a number of "C horses" in the first leg, as I went pretty narrow elsewhere and could afford to buy some security. If you want to punch the "ALL" button, you can do that, but that would drive the ticket up to $48, which is a bit rich for my blood (it's a two-day marathon, not a sprint!). I'll use only my "A horses" in the Eight Belles, and I'm two-deep in the La Troienne and Turf Sprint.
$0.50 Pick Four: Race #8
R8: 1,3,8
R9: ALL
R10: 11
R11: 10,14
60 Bets, $30
I can afford to buy the second leg because I'm so narrow elsewhere, so I'll do that and hope for a price to knock tickets out of what figures to be a big pool. I'm leaving off a few contenders in the Alysheba (for reasons stated above), singling Rushing Fall in the Edgewood, and hoping for a logical result in the Kentucky Oaks.